About Calgary/Edmonton Property Leasing.
Meet Bryan Mitrovic, the proprietor of Calgary and Edmonton Property Leasing. We have owned and rented investment property for more than fifteen years. I have got you covered on everything, including investing and investigation. We created Calgary/Edmonton Property Leasing by combining our expertise and experience in real estate, house maintenance and renovations, residential rental properties, and tenant dispute resolution. This builds on a company concept we launched in 2009.
Whether it's a one-bedroom apartment or a mansion, we've rented them all, and none are too tiny nor too huge for us to manage. We can stand behind our rent guarantee to you because we have established a thorough and effective tenant qualification process.
I've successfully dealt with problems big and small, plumbing leaks, and class action lawsuits. For instance, I aided in organizing a group of investors to file a case against Concrete Equities in 2009. The investors' organization eventually regained possession of several downtown Calgary properties that the corporation had improperly handled thanks to the lawsuit. Since then, the Alberta Securities Commission has convicted four former Concrete Equities executives guilty of violating provincial securities rules and deceiving investors.
Our values are straightforward: we treat you like family. Trust, honesty, loyalty, and respect form the basis of our business partnerships with our clients. We pledge to treat your belongings with the same degree of respect that we do on our own. Due to our reputation, the majority of the homes we maintain have come from recommendations.
Our goal is to provide dependable, stress-free professional rental of your investment property. We aim to develop and maintain relationships of trust with our clients.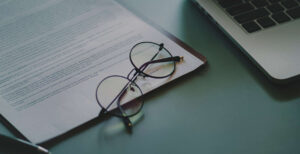 Visit us on Facebook to see more about Calgary/Edmonton Property Leasing.